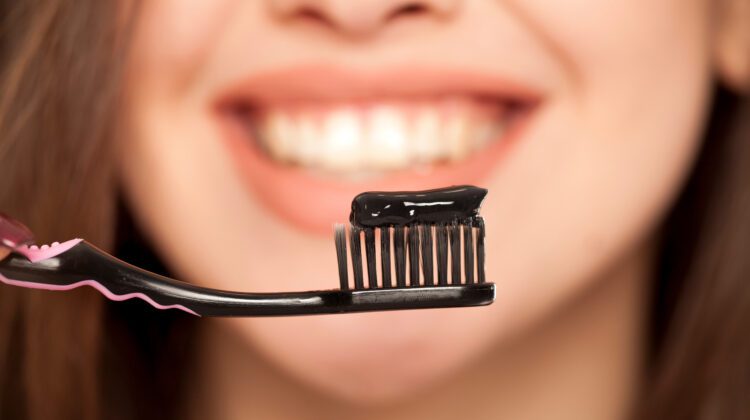 "Here are some facts about Charcoal toothpastes:
Most activated charcoal toothpastes have abrasive ingredients like baking soda.
They remove superficial stain by being abrasive. The stain removal is only on the surface and usually does not get rid of coffee, red wine or food stain which are the main reasons for discolored teeth.
The abrasive material scratches and wears enamel down. As you know enamel is the protective layer of your teeth. By abrading and removing enamel, your teeth will become sensitive and also more prone to decay.
They also injure the gum if you accidentally get the paste on your gum and brush.
They don't contain Fluoride which is the most important active ingredient in your toothpaste. Fluoride strengthens weak spots in your teeth and reduces the possibility of decay. It also reduces sensitivity in your teeth.
II have came across different patients who used Charcoal toothpaste for few weeks and caused severe sensitivity and injury to their teeth and gum.
Few other patients starting to have decay on their teeth due to lack of fluoride in the toothpaste they were using. This goes for all natural fluoride-free toothpastes as well.
Using charcoal toothpaste very "infrequently" along with your fluorinated toothpaste might be OK. However due to thickness of enamel, the condition of gum and sensitivity, safely using charcoal toothpaste varies individually.
There are different methods of whitening which have been used for a long time and their effectiveness without damaging teeth or gum have been proven. On the other hand, there have not been many studies regarding charcoal toothpastes to show the long term results.
If you are interested in using charcoal or fluoride free toothpaste please discuss it with us so we can make sure you have a healthy, beautiful smile.